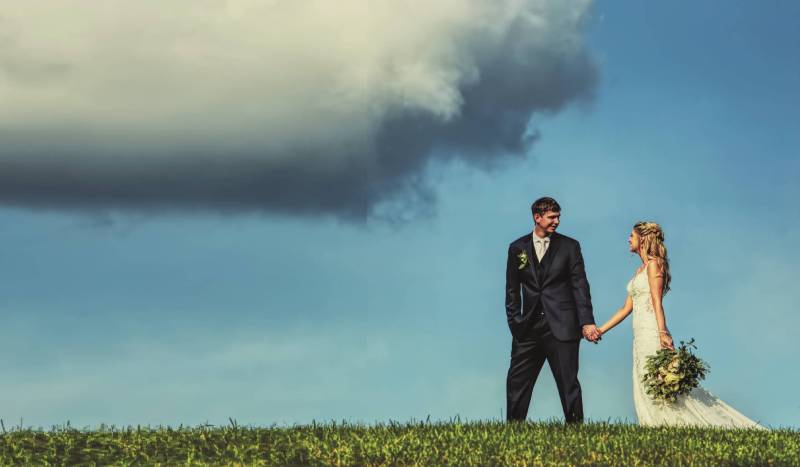 Pittsburgh wedding videographer and photographer
TYL Video, nestled in the rich heritage of Pittsburgh, embraces the role of a premier wedding videographer and photographer, dedicated to capturing the poetic essence of love and commitment in every frame.
Pittsburgh- Wheeling - Youngstown - Cleveland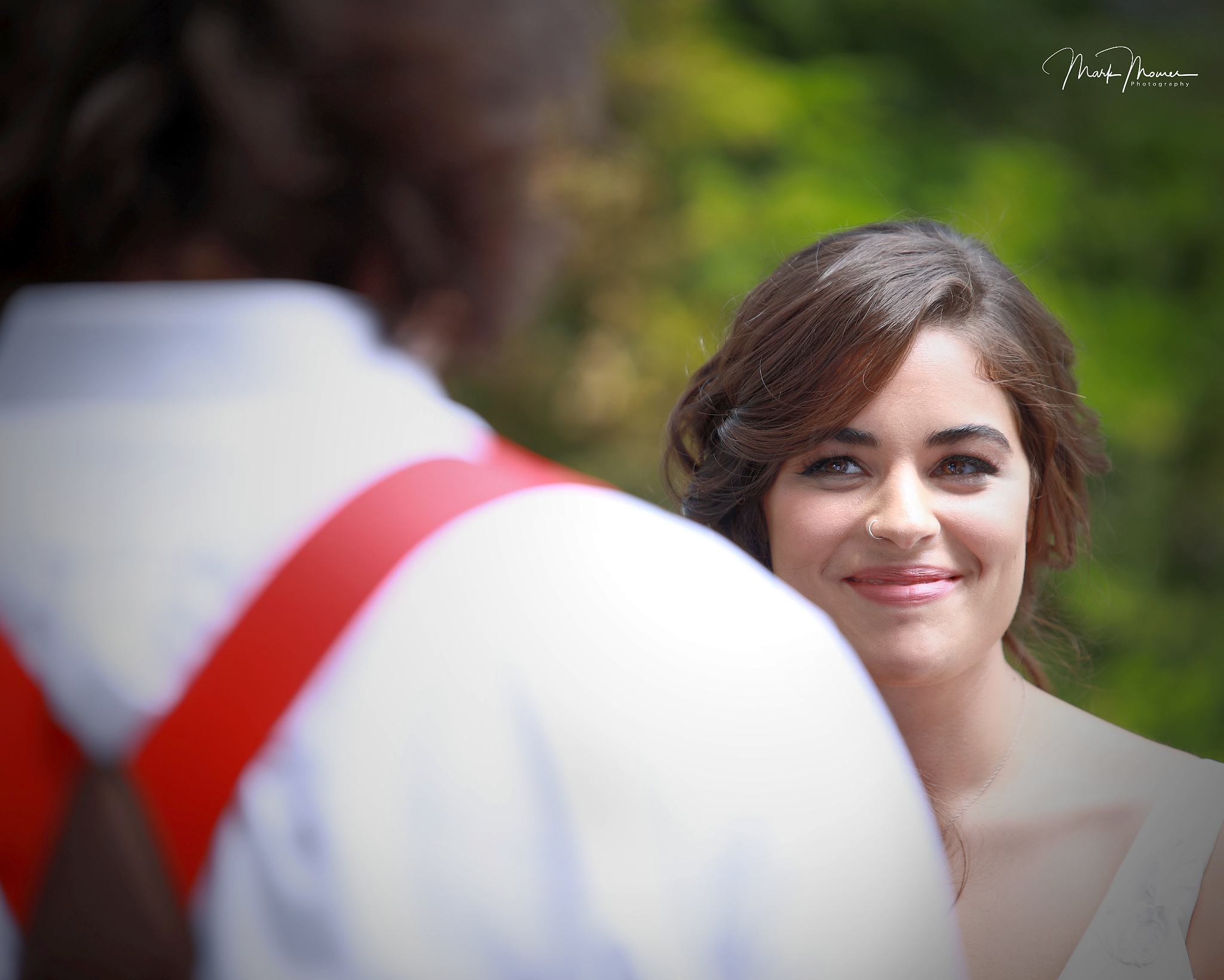 their eyes flashed with tenderness and devotion...
...with my camera in hand, I immersed myself in the intimate setting of a backyard wedding, ready to capture the magic. In that serene moment, I focused on the bride's radiant smile and the unwavering gaze she shared with her husband-to-be as she was surrounded by family and friends.
Their eyes locked, brimming with tenderness and devotion, as if time stood still. There I stood about 20 feet away, waiting for the bride to look up at her handsome prince. After a few seconds, she looked up and I captured the image. It was a photograph that encapsulated a love story, a single frame that would always remind me why I love what I do as a 17 year wedding photographer and videographer.
As he stood beside her, her eyes glistened with unshed tears, and he could feel the warmth of her hand in his. Their vows were heartfelt, filled with promises of love and support that transcended the words they spoke. The sun had not quite fully set, and the lanterns cast a soft, romantic glow over the faces of their guests, who beamed with joy as they witnessed the union of two souls so perfectly matched.
As a Pittsburgh wedding videographer...
I believe that your love story deserves to be captured in the most authentic and beautiful way possible! Here are three compelling factors that make TYL Video an exceptional choice as your preferred Pittsburgh wedding videographer, photographer, or a seamless combination of both: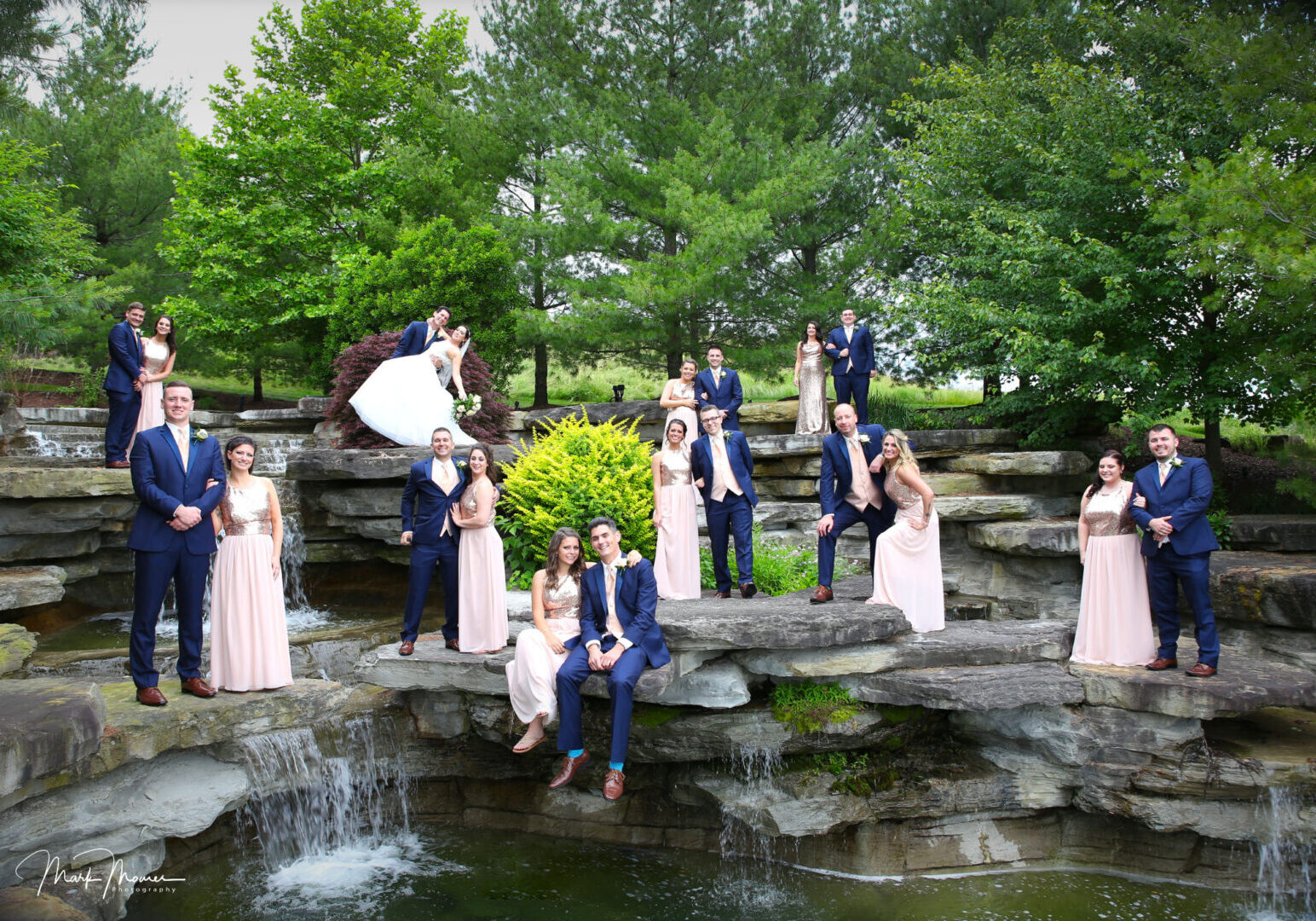 Embracing Authenticity and Connection
With nearly two decades of experience as a Pittsburgh wedding videographer and photographer, I want to emphasize that I'm not just another professional trying to make a sale. I genuinely value real connections over using aggressive sales tactics. My approach is all about being authentic and transparent, with your needs and vision as my top priorities.
Creating a comfortable and collaborative atmosphere is key for me. I believe in open communication. My ultimate goal is to listen closely, understand your unique desires, and customize my services accordingly. I'm dedicated to ensuring that your wedding day is captured in a way that truly reflects your beautiful love story.
Take a moment to read some heartfelt testimonials below from couples who have entrusted me as their Pittsburgh wedding videographer and photographer. Let their words speak to the passion and commitment I bring to preserving your most cherished moments.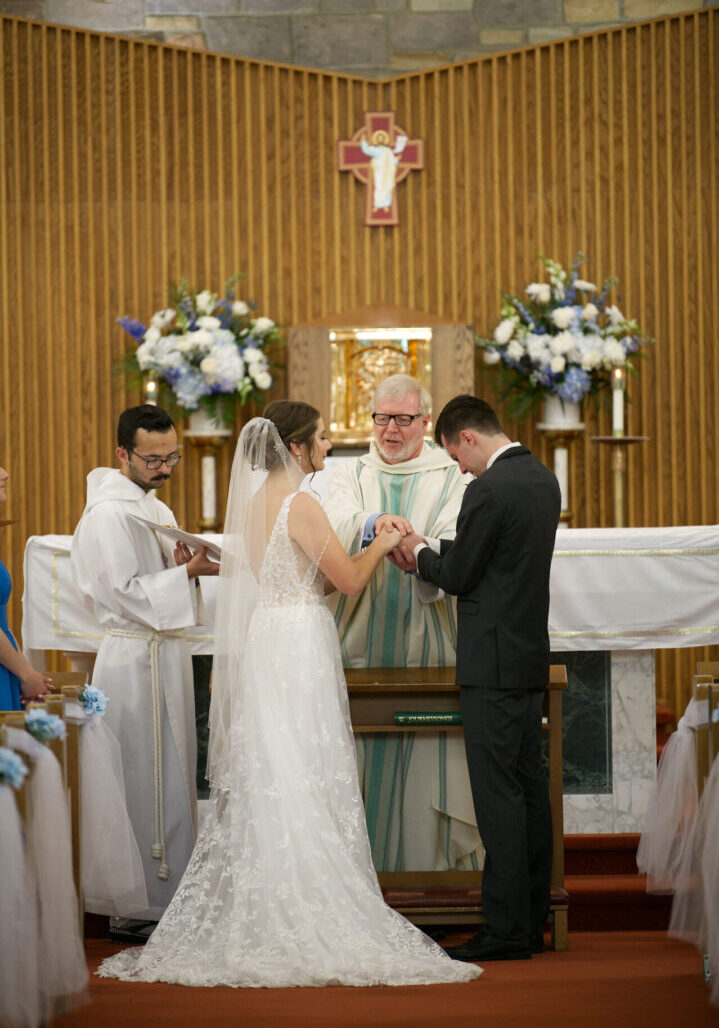 Sean Evancho
February 8, 2023
Mark is amazing at what he does. He is extremely easy to work with. We are very happy he captured our wedding for us!
Andrea Wagner
February 7, 2023
Mark Mower did an amazing job on our photos and video. Everything was more than what I expected. He captured our amazing day so beautifully!
Kirsten Moore
February 6, 2023
I had such a great experience with TYL Video. He responded in a timely manner, very kind and professional, and got everything on film we wanted! The wedding video he created us was beautiful and we will cherish it forever. Highly recommend!!
Samantha Wills
February 6, 2023
Mark was a fantastic and professional videographer. His prices are extremely reasonable and you receive a great quality video. The turnaround time on the video was quick too! My husband and I are very pleased with how the entire video turned out as well as the shorter video that made it easy to share with friends and family! I would highly recommend.
Chelsea Billones
May 15, 2022
Mark did a phenomenal job as the videographer at our wedding. We can't recommend him enough!
Kristina Dulaney
August 29, 2021
Mark did an amazing job with our wedding day video! The day flies by so quickly and you don't get to see every detail that you spent months planning out. Watching our video brings us back to our wedding day and the emotions of marrying my best friend. Mark did a phenomenal job videoing all the special details of our wedding day. We invested in both the highlight and full length video. I am so thankful we chose Mark as our wedding day videographer! If you are considering videography, it is worth the investment. I was on the fence if it was a must have, but it is one of my favorite memories. We can relive our wedding day forever watching it as it happened. The quality and sound of the video are outstanding.
Kylie Mazurek
September 28, 2020
We had a wonderful experience with Mark at TYL Video! He was easy to communicate with from the start and worked within our budget! When COVID changed our wedding plans, Mark was so accommodating. The highlight video was amazing and all the footage was just what we were looking for! We'd recommend Mark & TYL Video!
Crystal Edens
September 14, 2020
Mark went above and beyond with both customer service and quality of work! He was so easy to communicate with right from the beginning. He took the time to get to know us so that he could perfectly capture all the sweet moments of our day in our highlight video. The highlight video still makes us cry every time... he got right to the heart of the meaning of our day and beautifully incorporated those we love. Not only did he provide quality work, but he did so very quickly! Mark was so kind to work with and he worked within our budget, which we also greatly appreciated. Thank you Mark!!!
Shawna Hardy
December 31, 2019
I absolutely loved our experience with TYL Video. I originally found them through an ad on Facebook and spoke with Mark regarding their services. After checking out the website and considering all the items offered for the different packages I convinced my husband how much this company included for the pricing. I actually booked with them during a special so there was even a discount. I really loved how much was included in the different packages and all the things you could add on. I was so excited at the option to put your video on a USB so in case something happens to the DVD/Bluray. But most of all he was just great throughout the whole process and was always more than happy to answer my questions. And there was actually an issue with our DJ and our first dance in which it kept skipping and the song had to be cut short. I was very nervous to watch this part of the video as we were both still very upset with the DJ about this issue; but we were both pleasantly surprised to find that Mark had pieced the video together and added the whole song so if you were not at the reception you would never have known there had been any problems. We are so grateful for this, and the rest of the video was also great. I would recommend this company in a heartbeat.
Elevating wedding videography and photography in Pittsburgh, capturing timeless moments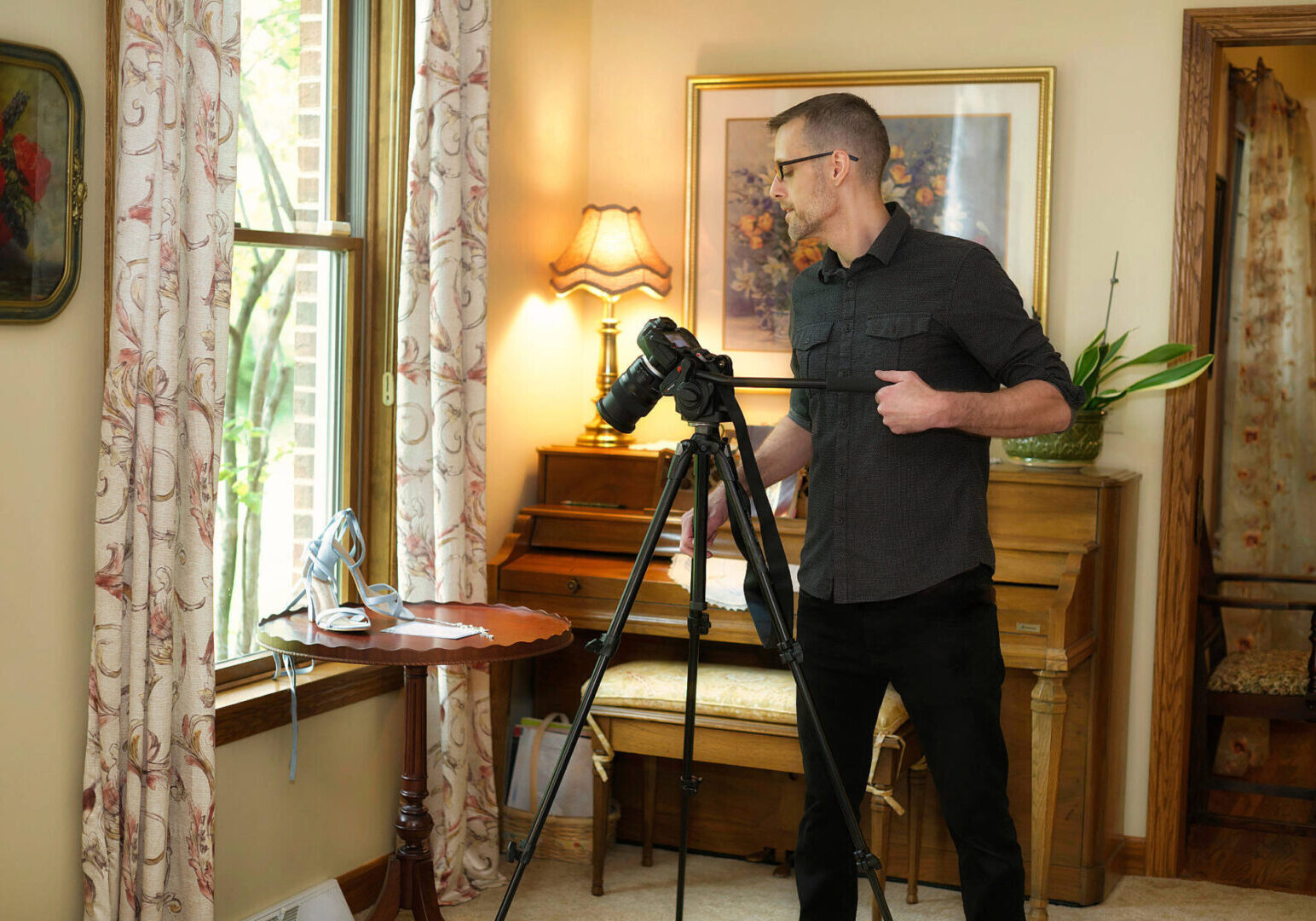 "Preserve Your Pittsburgh Love Story: Premier Wedding Videography and Photography"
Love stories, they're like these intricate tapestries, woven with those moments that truly shape our lives. You see, as a Pittsburgh wedding videographer and photographer, I feel truly honored to be a part of these incredible narratives. Your journey, your love, and that one-of-a-kind bond you share, well, it's what drives me. I'm inspired to capture those real emotions, those little stolen glances, and the genuine laughter that makes your day something truly extraordinary.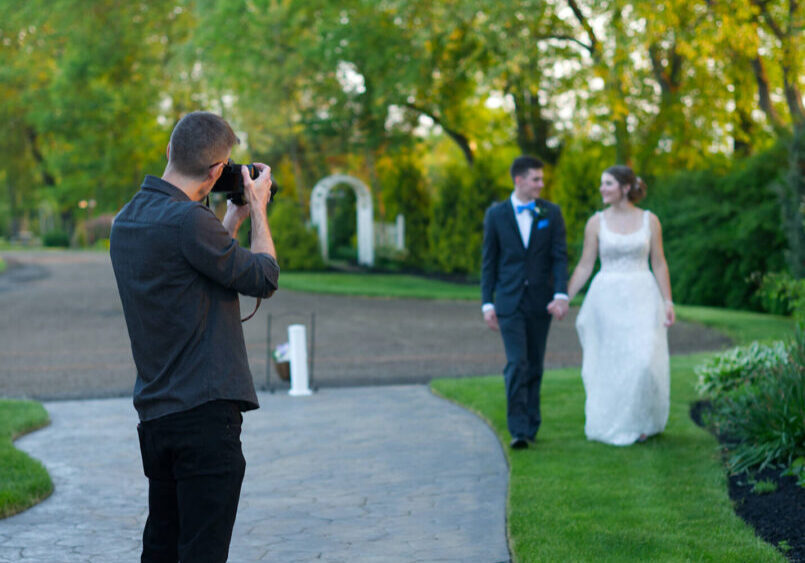 As a Pittsburgh wedding videographer, experience is crucial
An experienced wedding videographer brings a wealth of expertise, creativity, and professionalism to your special day. With 17 years of wedding experience, you can trust me with the task of documenting your wedding, you can relax and fully immerse yourself in the celebration, knowing that the memories will be captured flawlessly and transformed into a treasured heirloom that you can relive and share for years to come.
WHo is TYL Video? Take a look...
Being a wedding videographer in Pittsburgh, I've learned something valuable.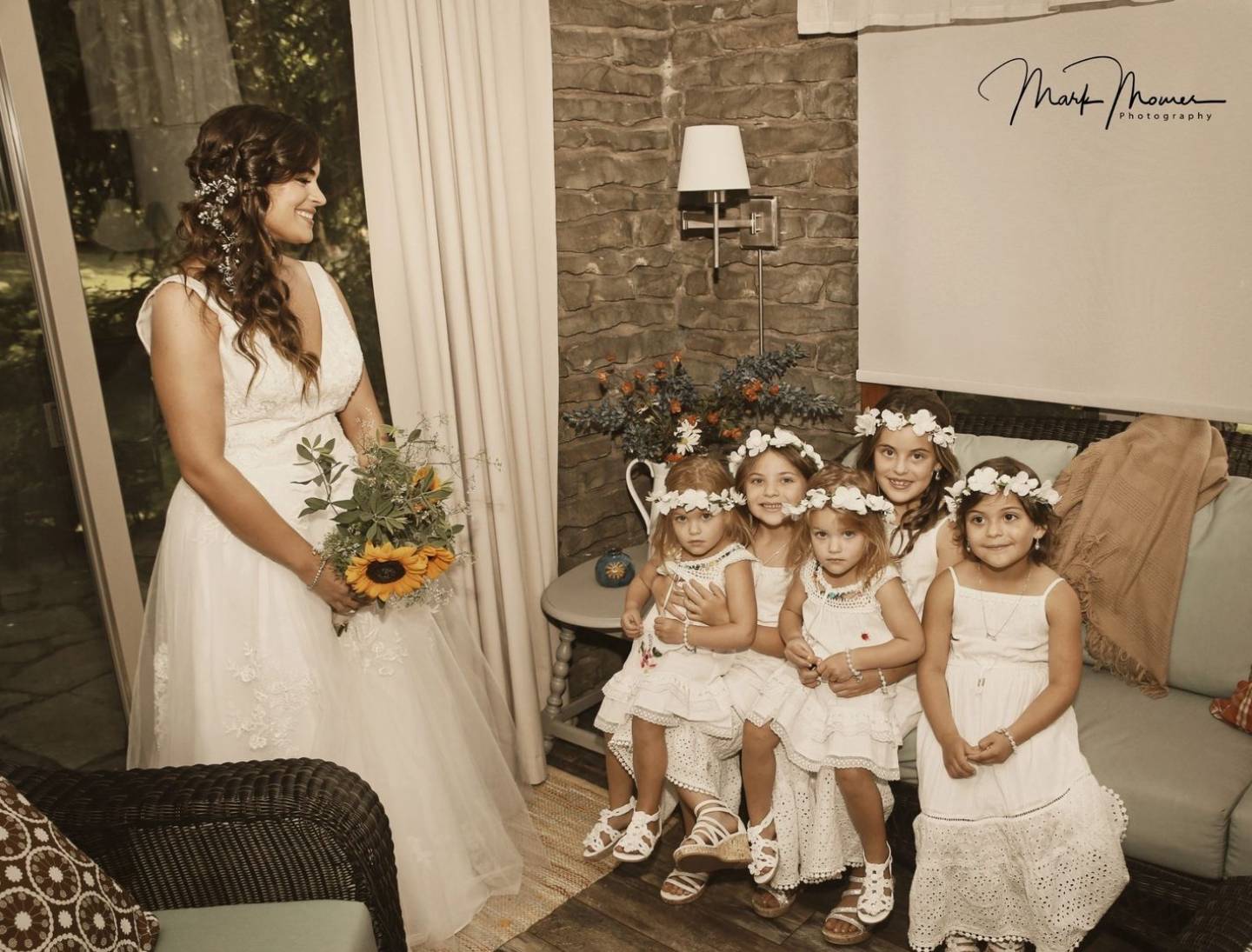 Why TYL Video chooses to create documentary style wedding videos...
...I've learned something very important over the years. Your wedding video, over time, will begin to become a time capsule. What I mean is, as years go by, grandparents may pass on, flower girls and ring bearers will grow up. Your wedding video will completely preserve this one day in time with video AND sound. While both documentary-style wedding videos and highlight films have their merits, the significance of a documentary-style video lies in its ability to authentically and comprehensively capture the essence of your special day, preserving every heartfelt moment, raw emotion, and intricate detail in a narrative-driven manner, allowing you to relive the entirety of your wedding experience for years to come!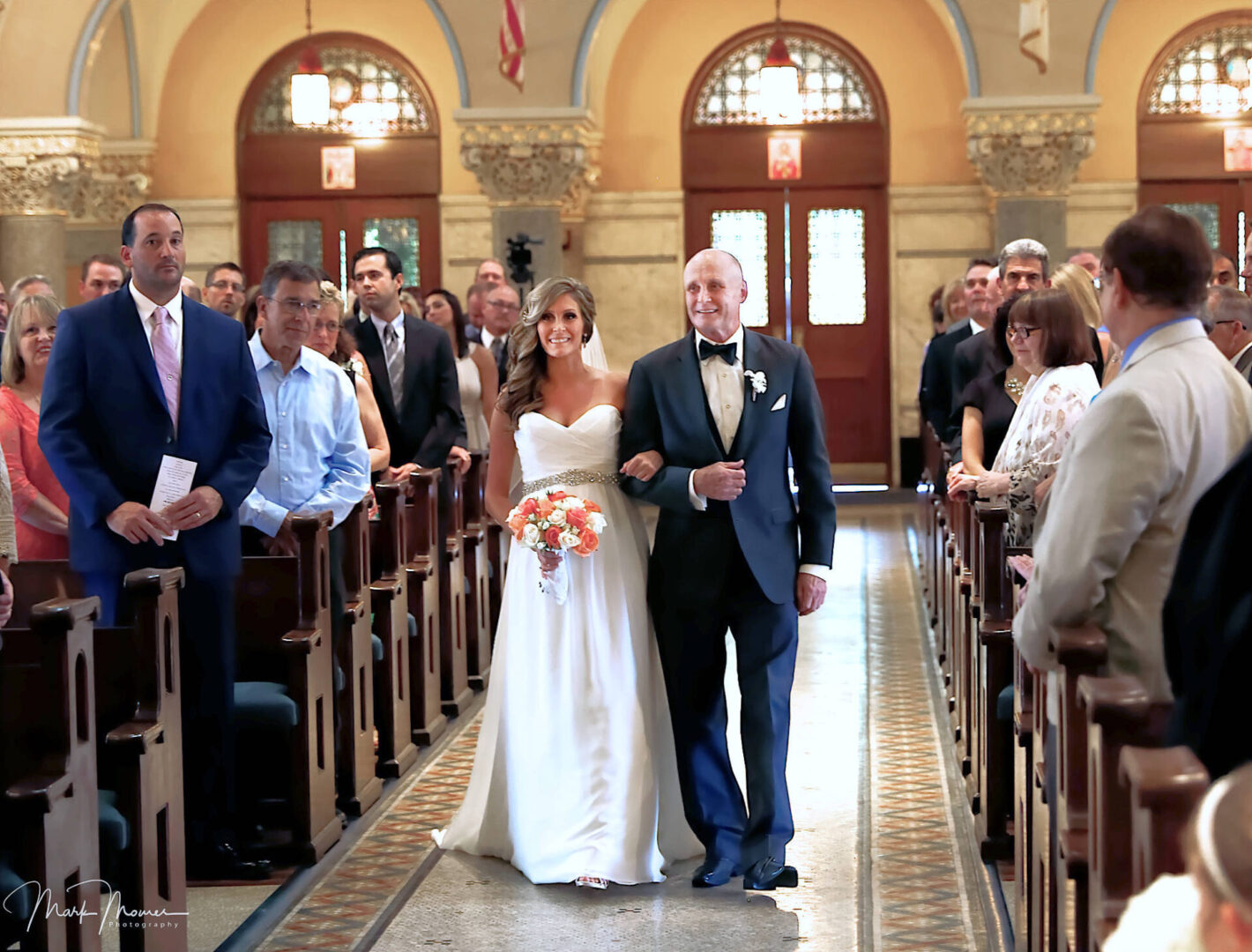 As a wedding videographer in Pittsburgh...
...it would be an honor for me to be a part of your wedding day! To be able to go back and cherish the memories with your loved ones is truly a blessing! A wedding video will become worth its weight in gold 20-30 years down the road. Don't pass up this opportunity. If you're not sure or have questions, just ask!
Capturing Eternal Romance: Premier Pittsburgh Wedding Videography and photography
Having a professional photographer and /or videographer document the special moments in life ensures that they last forever. At TYL Video in Pittsburgh, Pennsylvania, you can rely on Mark to make sure your unforgettable memories are captured beautifully for you to cherish for a lifetime.
Your wedding day is a day unlike any other. It's a day where your heart overflows with joy, love, and hope for the future. With 17 years of experience being a Pittsburgh wedding videographer and photographer, I understand the importance of capturing every moment of this magical day. I am committed to creating a documentary style wedding video that will transport you back to the exact moment you said "I do" and relive the emotions of that day. Let me be the one to capture the moments that make your heart skip a beat, the tears that stream down your cheeks, and the laughter that fills the air. Together, we can create a film that captures the essence of your love, a treasure that you will cherish for a lifetime!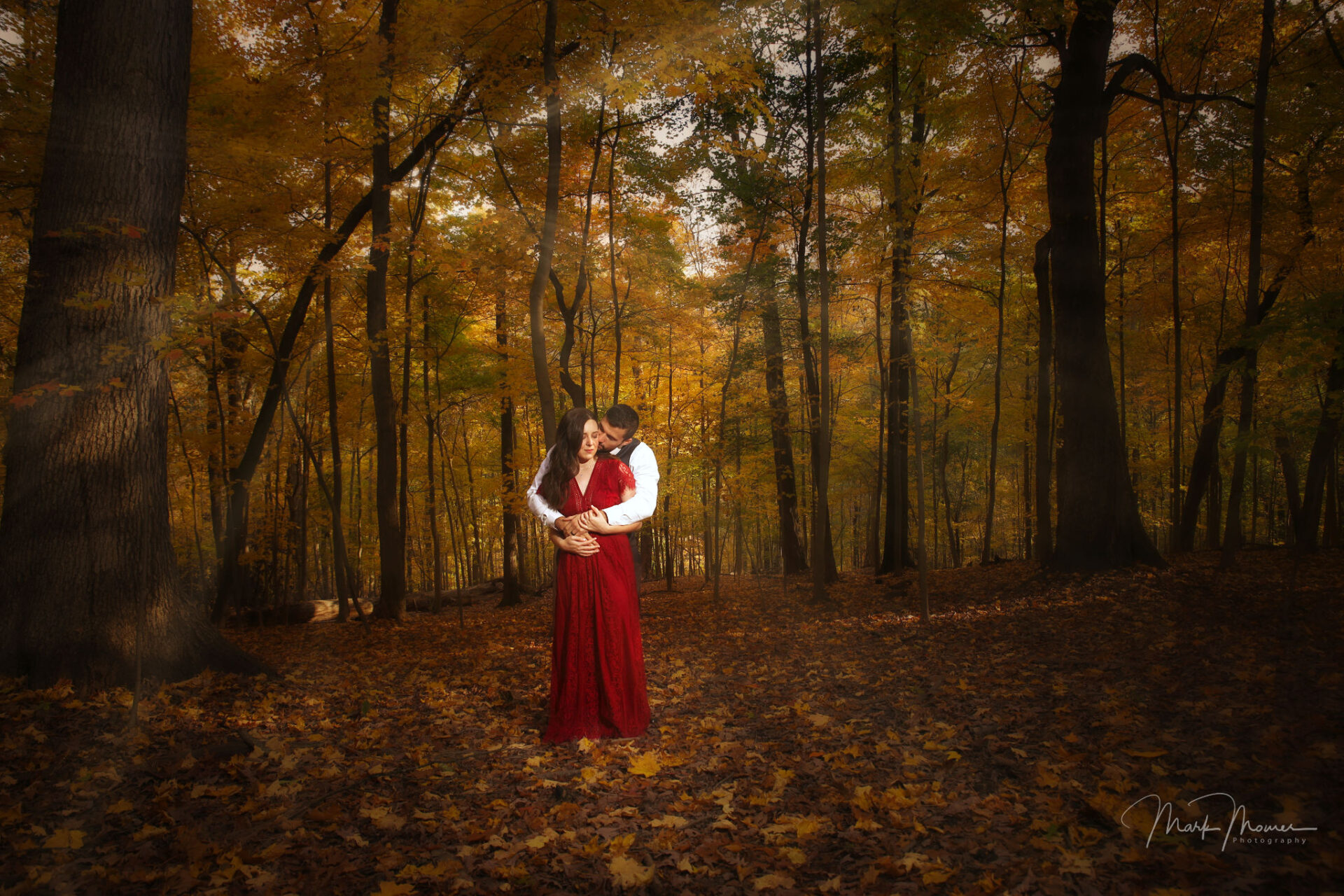 Pittsburgh wedding video love story
"Having a wedding videographer was the best decision I made for my wedding day. I always dreamed of remembering every moment, every detail, every emotion. And on my wedding day, I felt like a princess walking down the aisle towards my fiancé, surrounded by our loved ones.
The ceremony was beautiful, but it was the reception that really made me grateful for my videographer. Dancing with my husband and our friends, laughing, enjoying the ambiance we had created - I felt like the luckiest woman in the world. And I didn't want the night to end.
After the wedding, my husband and I settled into our new life together, but we never forgot about our special day. Every anniversary, we watch our wedding video and relive the magic of that perfect night. We laugh at the silly moments, cry at the emotional ones, and smile at the memories we had created.
Having a wedding videographer was an investment that was totally worth it. I recommend every bride-to-be to hire one, and promise them that it will be a decision they won't regret."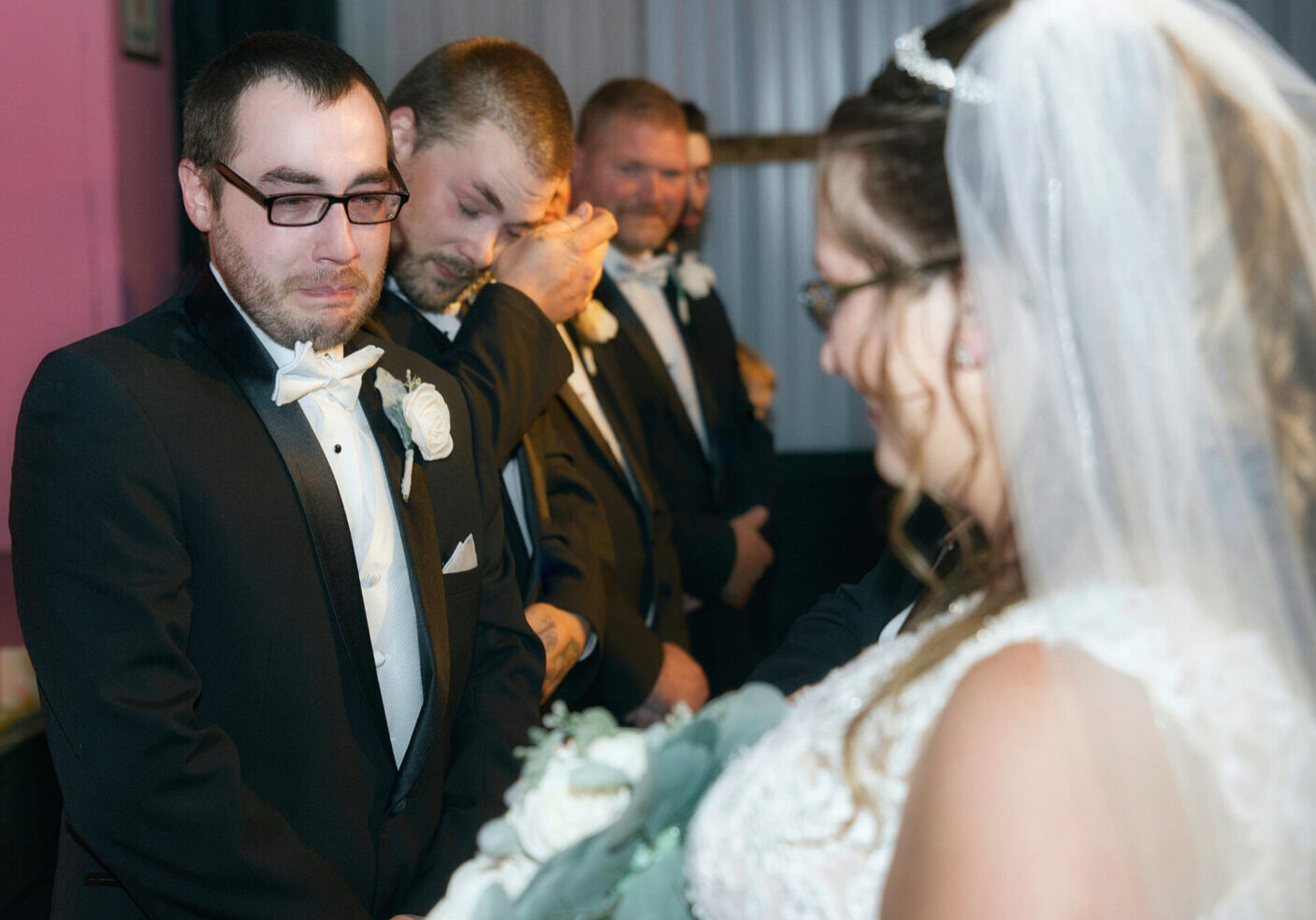 "Creating timeless Pittsburgh wedding videos that tell your unique love story."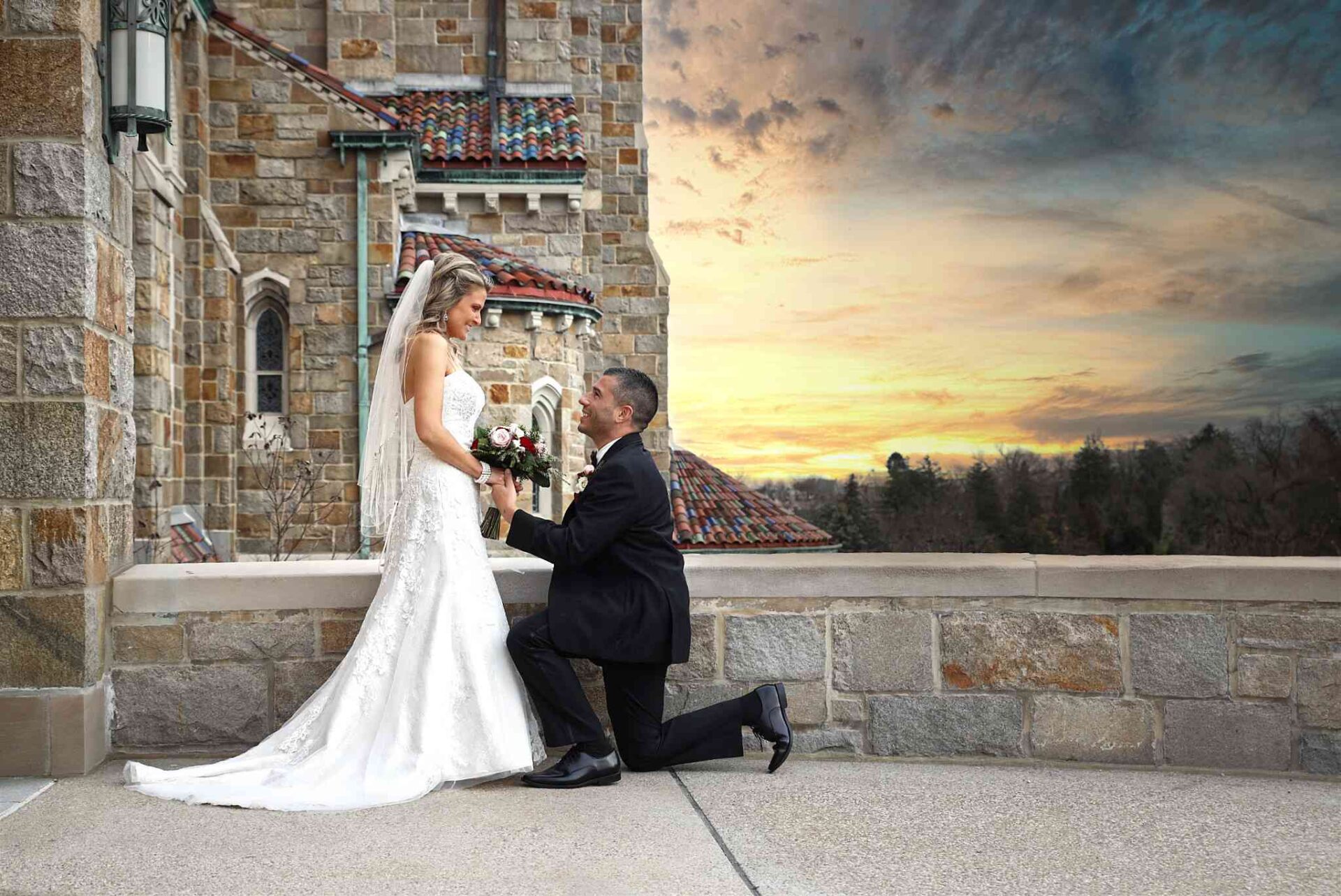 Say "I Do" to Incredible Memories - Contact Me for Pittsburgh Wedding Videography!
Mark has been a Pittsburgh wedding videographer and photographer for over 17 years. My goal is to provide the best wedding experience to make sure that brides and grooms can look back fondly on their wedding day. Getting started is easy! First of all, I'm not a pushy salesman. I will simply explain what sets me apart from other wedding videographers/photographers and then let you decide. That's it!