Bridal show-by Cavanaugh's-my first experience
On February 20th, 2022 TYL Video had the honor of being a participating vendor at Cavanaugh's Bridal Show at The Doubletree in Cranberry This would be my first ever bridal show of 16 years in wedding videography. Truly, what was I waiting for? My biggest concern was how to decorate my booth. Like I said, this would be my first show ever! So I decided to take the simple approach and just let my work do the talking.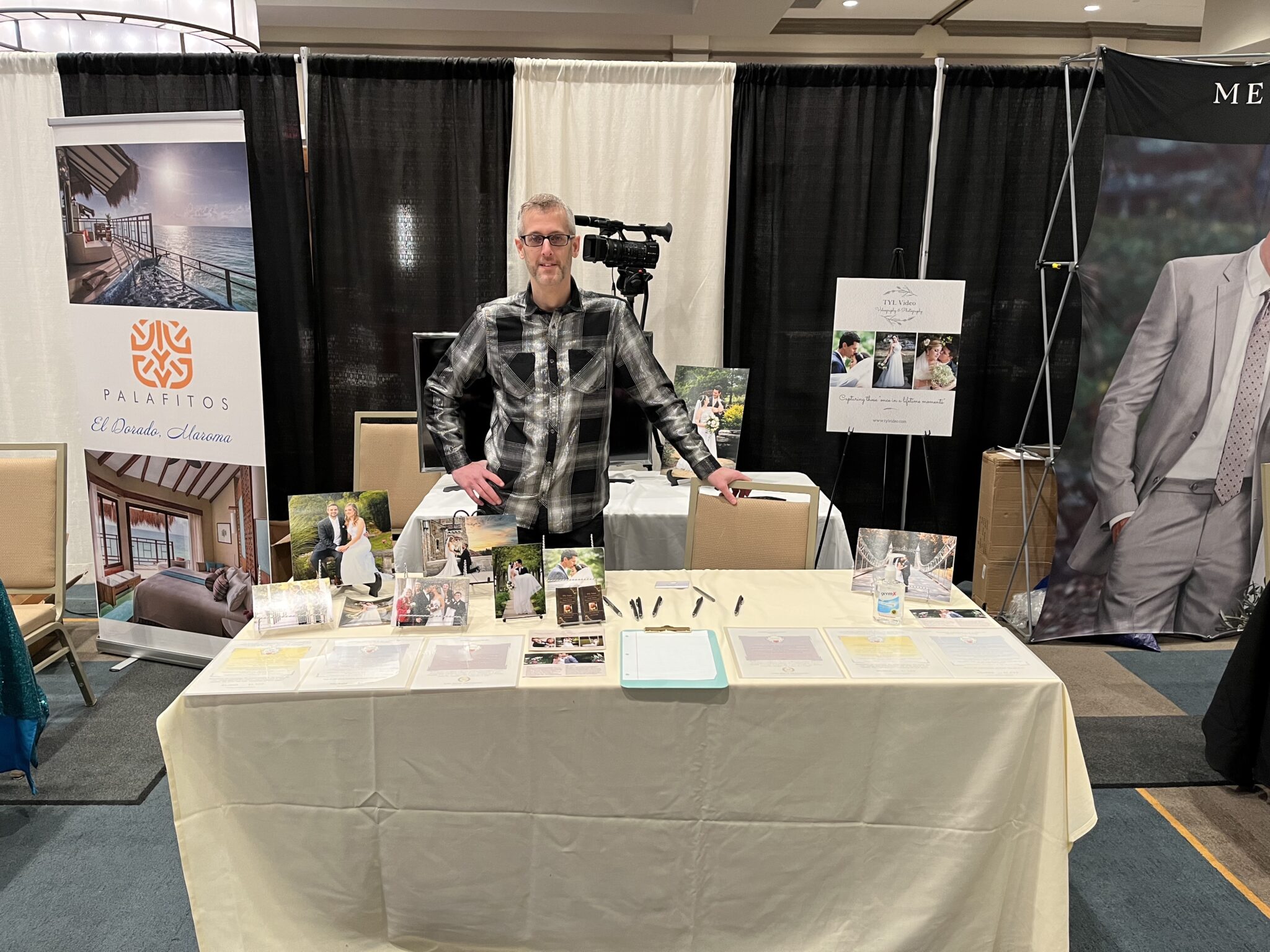 Once I was all set up, and before the show started, I walked around and introduced myself to the other awesome vendors in attendance. Vendors of all areas were there. Wineries, bakers, Dj's, and even dog kennels were represented!
The Bridal show brides
Above everything else, the newly engaged brides and grooms were the highlight of the show! It was a pleasure to meet and talk to so many bride-to-be's and see their excitement in their wedding planning process. Some brides were really tuned in to what they wanted while other brides were still "feeling things out." Either way, it was fun just watching their excitement.
There were about 135 brides in attendance from all different backgrounds and all having different visions for their wedding day. Being a 16 year wedding professional, hopefully I was able to help guide some of them in hopes of making their dreams a reality. The biggest advantage of doing a bridal show is that the vendor and the couples can meet the face to face and get a feel for each other personalities which is very important.
In Conclusion
All in all I had a blast! It went much better than I had hoped. I know the couples had fun too. I will definitely be involved with more bridal shows in the future. The hosts of the show , Dan and Donna Cavanaugh were more than accommodating. Knowing this was my first show, they really went out of their way to make sure I was well prepared. I can't thank them enough for that! If you or someone you know is interested in wedding videography or photography please visit www.tylvideo.com