Unforgettable Celebration Tips: Have an 'All-Under-Control' Wedding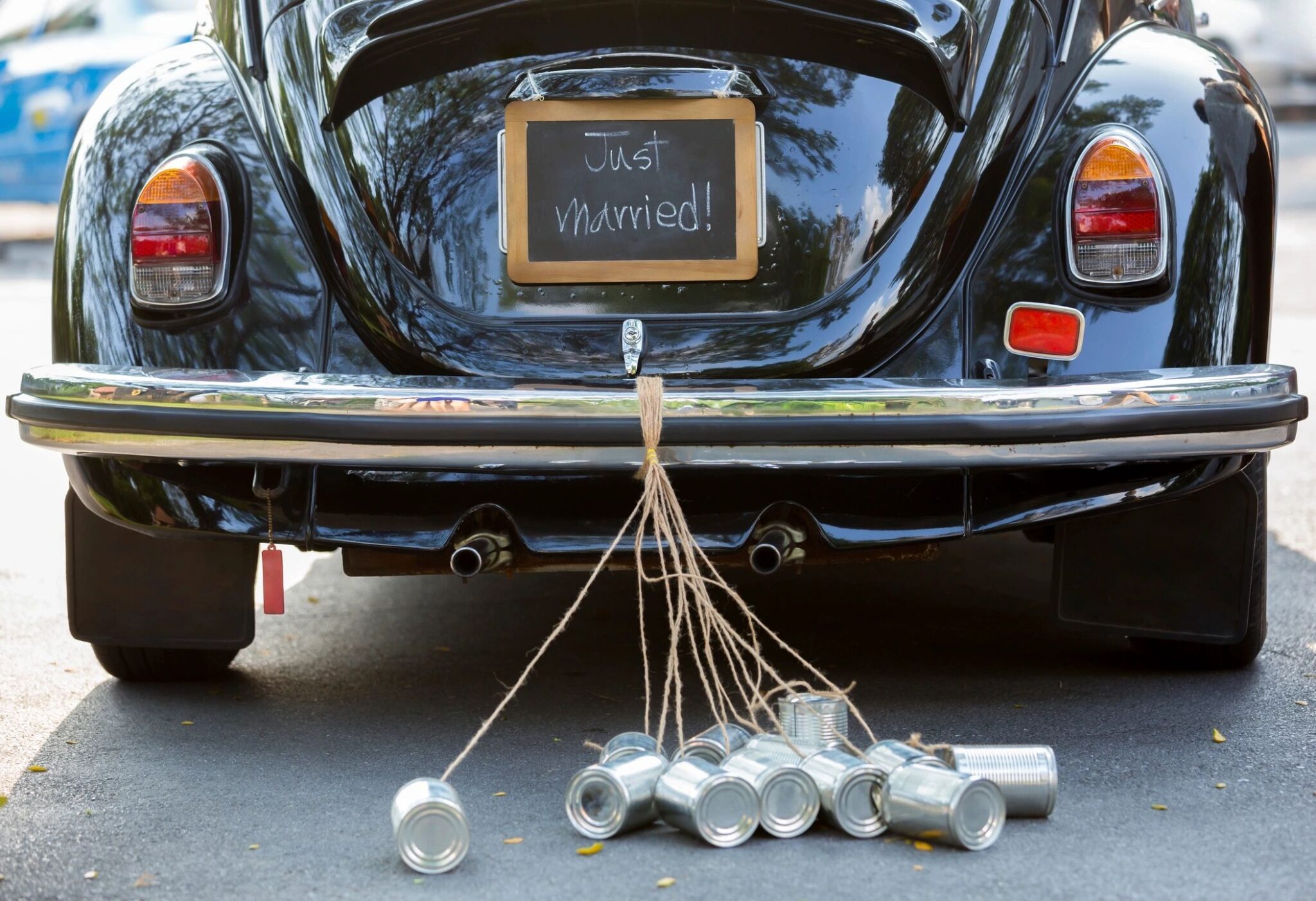 How to Make Your Wedding Look Like You're the Mastermind Behind It All. Unforgettable Celebration Tips!
You've got the big stuff covered—venue, cake, and all the essentials. But now it's time to sprinkle some magic and thoughtfulness into the mix. Fear not, we've got the secret sauce to make your wedding unforgettable, with those little details that will make your guests go, "Wow, they've thought of everything!" with these unforgettable celebration tips:
Give Out-of-Town Guests the Royal Treatment
Welcome baskets aren't just for fancy hotels. Treat your out-of-town guests to a warm and heartfelt surprise. Pack them with snacks, drinks, and a personalized note to show your appreciation. Your guests will feel the love from the moment they arrive, setting the perfect tone for your wedding weekend.
Now you're armed with the secrets to make your wedding a flawless masterpiece. So, go ahead and sprinkle those thoughtful details to create a magical day that will be cherished forever!
Get Crafty with Directions and Signage
Nobody wants a guest MIA at their own wedding! Help your loved ones find their way with clear and creative signage. Include a map on your wedding website and in your invites, and don't forget to direct them at the ceremony, cocktail hour, and reception spots. You'll avoid lost guests and ensure a smooth, fun-filled day.
Make a Grand Entrance
First impressions matter, even for weddings! Create a memorable entrance for both the ceremony and reception. Outdoor wedding? Adorn the door frames with charming garlands or hanging lanterns. Ballroom affair? Go big with a striking escort card table arrangement. No matter the style, an eye-catching entrance will set the stage for an amazing celebration.
Escort Cards with Style
Avoid the seat-search shuffle and treat your guests to stylish escort cards. From calligraphed cards on textured linen to fun ideas like using Jenga blocks or personalized stirrers, make this essential detail a part of your wedding decor.
Light up the Night
Let there be light—lots of it! The right lighting creates the perfect ambiance and ensures everyone looks fabulous in photos. From decorative hanging lights to string lights, the possibilities are endless. So light up your wedding and watch the magic unfold!
Create a Cozy Lounge Area
Give your guests a chance to relax and unwind amidst the excitement. Set up a chic lounge area with sofas, ottomans, and coffee tables. It's a great way to add comfort and encourage conversation, making your wedding feel like a warm, inviting affair.
Dress Up the Bar
The bar is where the magic happens, and a little decor can make it even more special. Add some color and personalized elements to spice up your cocktail menu. Signature sips with unique garnishes and pretty signage will make your bar stand out.
Stylish Menu Cards
Elevate your tablescape with elegant menu cards that complement your wedding stationery. Whether formal or informal, printed on round cards or displayed on a chalkboard, stylish menu cards add a touch of sophistication to your dining experience.
Set the Perfect Cake Table
Your cake table deserves some love too! Keep the decor low-key to highlight the main dessert. Dress it up with a beautiful linen, small blooms, or tea light candles. If you want to go all out, consider a riser for your cake or a fabric-draped canopy for an enchanting touch.
Choose Chairs that Wow
Chairs can be more than just functional; they can be stylish too! Match your chair treatments to your wedding style and season. Wood Chiavari chairs for outdoor weddings, colorful cushions for a fresh twist, or mini wreaths for winter weddings—let your chairs speak volumes.
Keep the Little Ones Entertained
Don't let cute kids become wedding disruptors. Plan ahead and provide coloring books and crayons at the ceremony to keep them occupied. For the reception, consider hiring a sitter to entertain them in a separate area with games and crafts, ensuring smooth sailing for all.
Favors with Flair
Thank your guests in style with epic wedding favors. Edible treats are always a hit, but get creative with presentation. Use them as escort cards, place settings, or set up a special table for guests to take one on their way out.
Add Extra Entertainment
Dancing may not be everyone's cup of tea, so offer additional entertainment options. Photo booths, live event painters, musicians, dancers—find something that fits your personality and adds a unique touch to your celebration.
Go Out with a Bang
Your grand exit is your final statement, so make it count! Rose petals, sparklers, or even a stylish getaway vehicle will leave a lasting impression. It's your chance to show off your personal style and end the day on a high note!
Now you're armed with the secrets to make your wedding a flawless masterpiece. So, go ahead and sprinkle those unforgettable celebration tips to create a magical day that will be cherished forever! Click here for more information about TYL Video Pittsburgh wedding videography and photography